Colorful but usually with a lightness, the organic shapes grow on the canvas. Seemingly without direction but with an intuitive clarity of wanting to touch. Growing up in South America's colorful climate and time in Miami's Art Deco district has completely influenced the palette, which is happy, bold and affirming.
Even though growing up in South America certainly colored me, I was looking for the strong color combinations already as a four-year-old. Then in clothing, but with age I most often dress in black and the colors have therefore had to come out on the canvas. I am a seeker and like to develop curiously in different directions, no matter what the shape and line is always present in which lies my strength.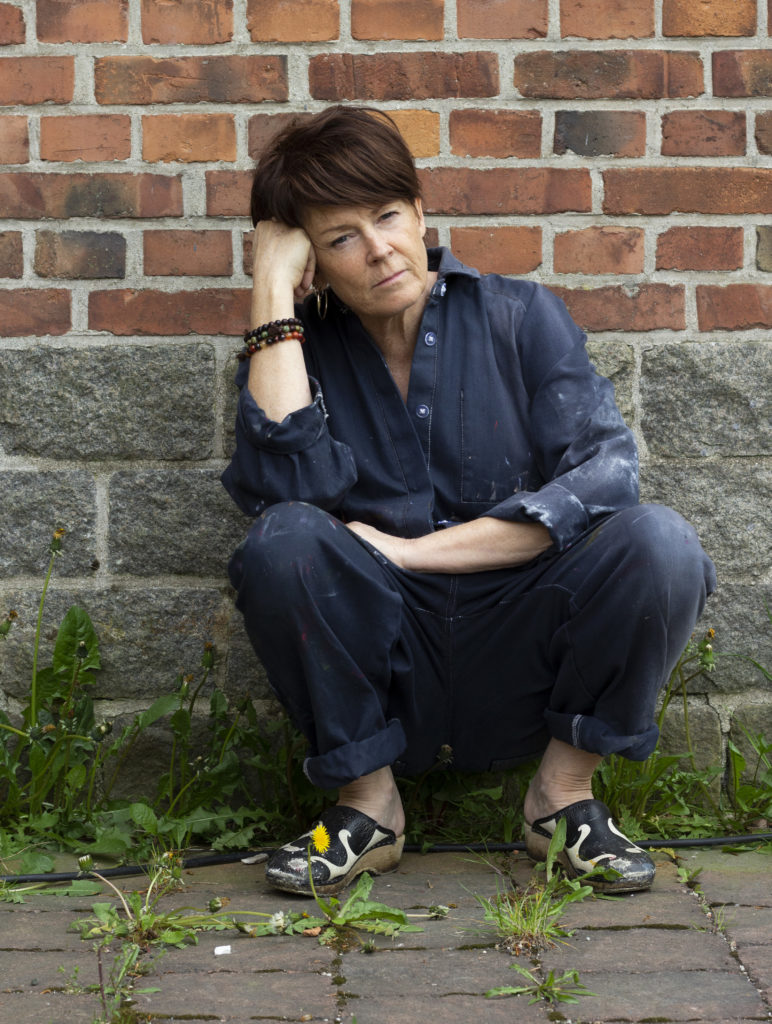 I was born in the early 60's and wearing clogs and a Swedish sweater, I moved to South America with my family at an early school age. The colors and climate in South America have clearly influenced me and in my soul lives a revolting hippie who sometimes finds expression in what I create. 
I am a graphic designer and illustrator educated in Miami in the 80's but have mostly devoted myself to interior design.
Today I live in the small community Åsa along the coast of Halland, between Varberg and Kungsbacka with my husband, our two children and our cats Smilla o Smurf and our dog Enzo. I run my own yoga studio here, take creative assignments from time to time when I feel like it, but mostly I devote myself to creating my paintings.